There was no messing about in La Liga last weekend. The top teams steamrolled over their opponents, sending a clear message that their stumbles were one-offs and the force is here to stay. Between Barcelona, Atletico Madrid and their city rivals, 17 goals were scored. Madrid bounced off their three winless streak with a 1-6 win over Real Betis while Barcelona finished four to the good. Atletico Madrid were the most ruthless, annihilating bottom of the table Granda 7-1, sinking their morale even lower. Betting on La Liga is incredibly interesting, with just three points separating the first six places of the table.
Bet on Sevilla vs Atletico Madrid
Sevilla are third in the league, a point above fourth placed Barcelona. Their back to back wins have definitely had a positive impact on their morale, the kind of morale they need in their next encounter against top of the table Atletico Madrid.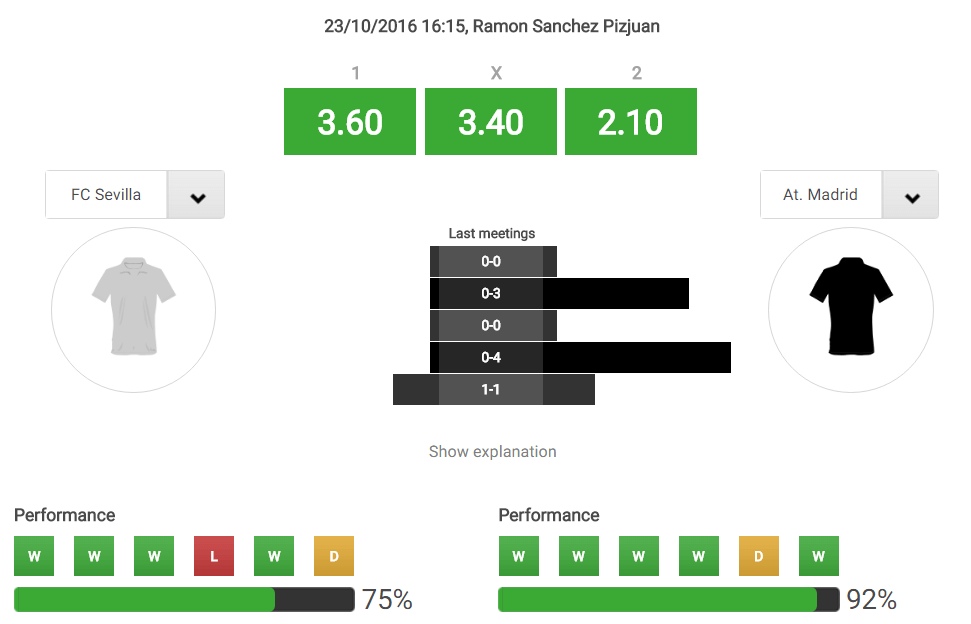 Atletico are unbeaten in the league and won four of their last five games, scoring 16 goals in the process. Atletico are the favourites to win the game and have a fantastic price of 11/10. Think Sevilla will get something out of this game? Backing Sevilla with double chance has odds of 19/25, a bet worth considering.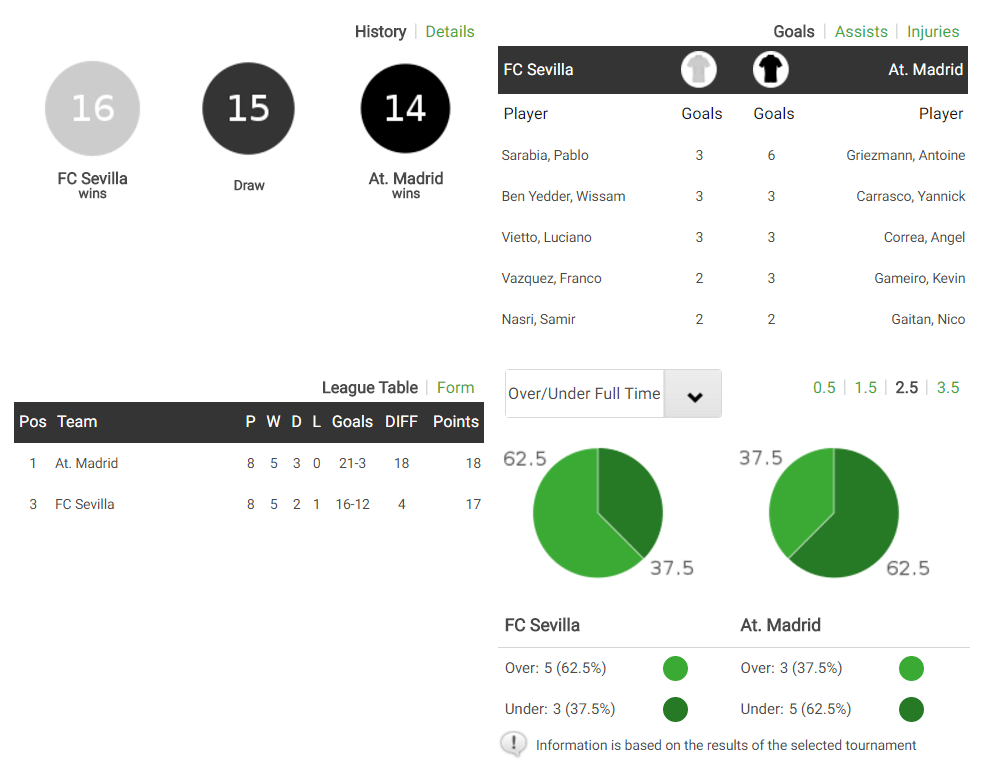 Antoine Griezmann is the man to look out for as he's in terrific form, having scored six goals in seven matched played and odds for him to score at any time are currently at 8/5.
Bet on Barcelona
It was another win with no mercy over their opponents. When it rains it pours, and unfortunately for Deportivo La Coruna, they were on the receiving end of it. The Catalonia giants travel to Valencia for their next encounter, a match where they're the clear favourites with odds priced at 9/25. Odds for Barcelona to win the game with a difference of two goals or more are currently at 24/25. Suarez, Messi and Neymar scored six goals, give goals and four goals respectively. Neymar is the mastermind behind most the goals, having assisted two goals in their latest victory and is always involved in a goal, directly or indirectly. Barcelona conceded goals in three of their last five matches, which is a clear indication that betting on both teams to score is worth considering, and it's priced at 8/13. Barcelona scored 18 goals in 5 games, which is something to consider when placing a bet on over 3.5 goals. They are a high scoring team and won't stop once the goals start rolling in.
Bet on Madrid
Madrid are unbeaten in their last five games but that's nothing to write home about, since three of their five games were draw. The three consecutive draws let their city rivals catch up with them in first place and also enjoying a better goal difference. Ronaldo hasn't returned to his old scoring self this season, finding the net just twice in five league games played. Los Blancos face Athletic Bilbao, a team that's only three points away from them and won four games out of their last five. Odds for Madrid to win the game are at 1/4. Not a bad price to add to any accumulator but if you're looking for a more profitable bet, try handicap betting. Madrid scored 11 goals in their most recent two games, a clear indication that they're back to their scoring ways. Odds for Madrid to win with a goal difference of three are currently at 10/7.