Champions League betting is something else! The air is electrifying on Champions League nights and CL betting fans have a little more to do when deciding which bet to place for the night, since no encounter is a walk in the park. Leicester City, the unexpected team to see in this elite league have won their first three games and are in a great position to make it out of the group stages. The only other teams who managed to secure two wins are Napoli, Atletico Madrid and Barcelona. Some huge games await but the biggest clash of the week is between Barcelona and Manchester City, a clash Pep Guardiola can offer a great deal of insight about his former club. Betting on the Champion League is not short of drama, so we'll delve deeper in what information you need to be looking at what placing a bet on the Champions League.
Bet on Barcelona vs Manchester City
Barcelona's first win against Celtic sent shockwaves across all the dressing rooms with their seven nil hammering over the Scottish side, but struggled to get a win over the German side Borussia Mönchengladbach. Barcelona are not consistent in La Liga this season but bounced back with a four nil over Deportivo La Coruna.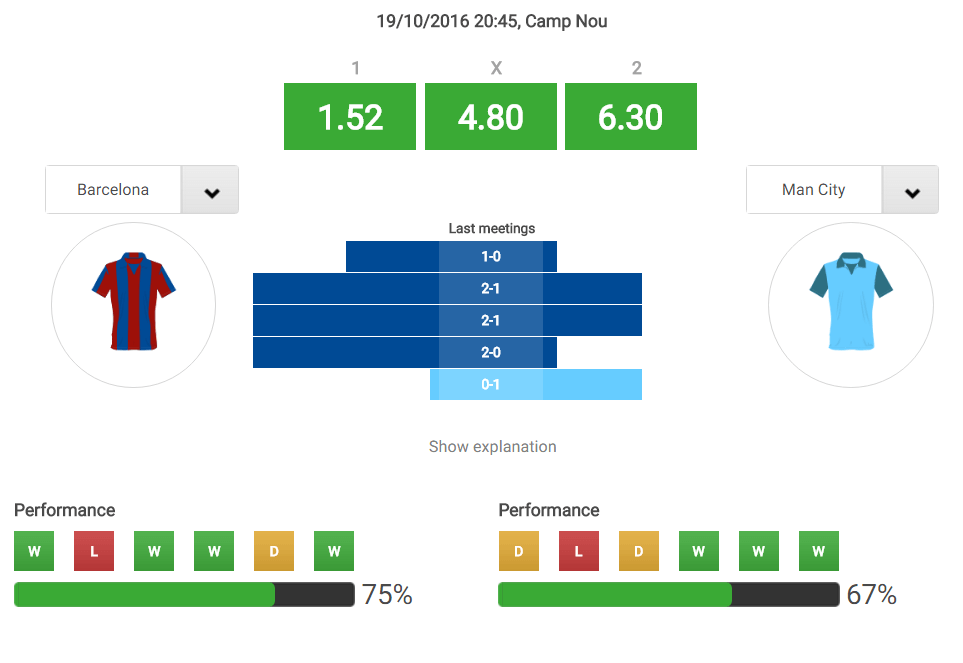 Neymar is the man to watch when looking for assist providers. In just two games, he assisted with five goals out of a total of seven goals scored by the Spanish giants, and found the net once himself. Can the Manchester City defence handle Barcelona's attacking trio? Well, Manchester City have conceded eight goals in eight games in the Premier League and three goals in two games in the Champions League. Betting on Barcelona to win could be an obvious choice to many but a £10 bet on Manchester City to win will potentially return £63.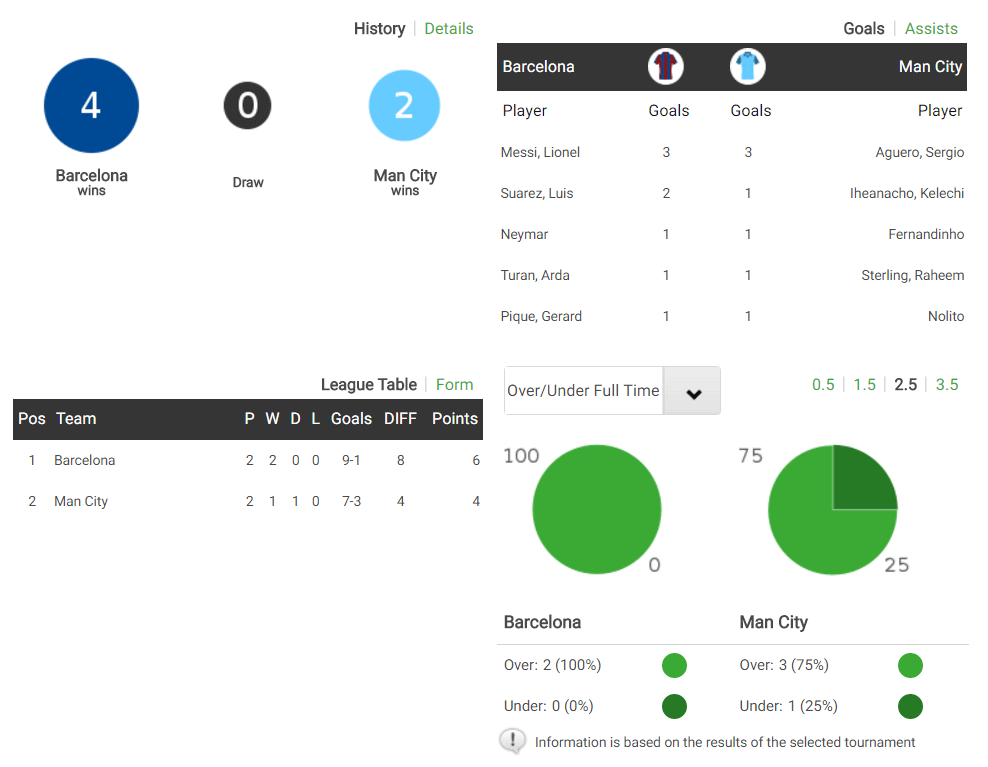 Think Manchester City will get something from this game? Try betting on double chance for a little more security, as the price is great for Guardiola's side to at least salvage a point, which is at 5/3.
Bet on Arsenal
Arsenal will be looking to secure three points and have one leg into the knockout stages of the Champions League with a win over Ludogorets. They drew against Paris SG, their toughest match of the group and having the home advantage in their next encounter will put them in a comfortable spot as they enter the Emirates stadium. Odds for Arsenal winning the clash are at 2/13 but if you're looking for a better price, try handicap betting. Odds for Arsenal to win the game by a difference of three goals are currently at 24/25.
Bet on Madrid
Group F has to be one of the most interesting groups of the Champions League. Madrid drew against Dortmund, a nail biting encounter which saw both teams maintain the first place with four points. Sporting Lisbon however are a point away from the leaders and face Borussia Dortmund next, a clash that has the potential to change the dynamics of the group. Madrid will host Legia Warszawa next and use all the power in their arsenal to bag maximum points. Needless to say, Madrid are the favourites but to make a decent profit, you'll need to bet on handicaps. Winning by a goal difference of three goals is priced at 13/50 while a difference of four is priced at 16/25. Ronaldo and Co. are coming off a six one hammering away from home and the result will give them more than the confidence they need for their next fixture. Will we see any giants of Group F left stunned or will it be plain sailing?